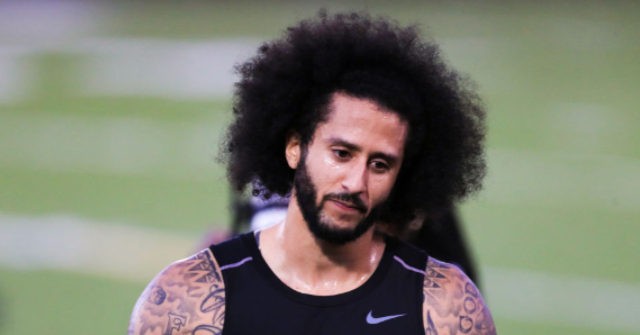 Report: Wide Receiver at Colin Kaepernick's Workout Gets NFL Audition, Still No Interest in Kaepernick
Well, it appears that someone from Colin Kaepernick's highly-publicized workout two weeks ago will get an NFL tryout. However, the player getting a shot at joining an NFL club will not be Colin Kaepernick.
According to NFL reporter and talk show host Howard Balzer, wide receiver Jordan Veasy, got a workout with the Browns.
NFL tryout/visit report from Monday. Browns: CB Dee Delaney; DEs Terence Fede, Noah Spencer; DTs Walter Palmore, Caraun Reid; WR Jordan Veasy. So, one of Colin Kaepernick's receivers from his recent workout (Veasy) gets a tryout.

— Howard Balzer (@HBalzer721) November 26, 2019