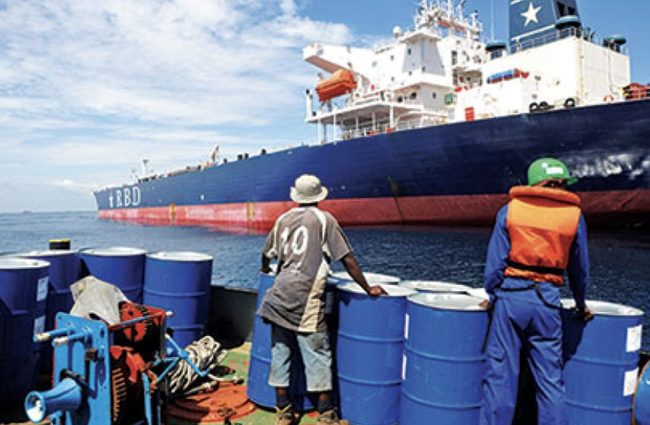 Pirates Hijack Full Supertanker Off Nigeria, Kidnap 19 Crew Members
A gang of pirates have kidnapped 19 sailors after waylaying then boarding a supertanker loaded with oil, according to various media reports.
Hong Kong-flagged crude supertanker the Nave Constellation, owned by Navios Maritime Acquisition Corporation, was attacked during the evening hours of Dec. 3 while the ship was traveling through Nigerian waters. The attack occurred roughly 60-70 nautical miles south (reports vary) of Nigeria's Bonny Island Offshore Terminal, where the ship was stocked with cargo.
⚓️#Maritime: 19 crew members were kidnapped after an oil tanker was boarded by pirates off the coast of Bonny, #Nigeria pic.twitter.com/Qlq0fyWKhR

— Intelligence Fusion - Africa (@IF_Africa) December 4, 2019